Day 26: Dr. Cheick Modibo Diarra
In honour of Black History Month we will be recognising notable contributions to the STEMs from people of African origin. Today we recognise Dr. Cheick Modibo Diarra.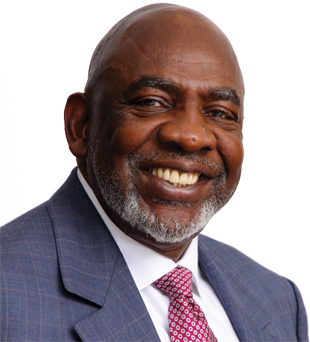 Born (1952) in Mali, Dr. Diarra is an astrophysicist best known for his successes at NASA and as former acting Prime Minister of Mali between April to December 2012. Dr. Diarra completed High School in Mali before pursuing further studies in Mathematics, Physics and Analytic Mechanics at the University of Pierre and Marie Curie (France). He would later complete his Masters in Aerospace Engineering and PhD in Mechanical Engineering both at Howard University (USA). After five years as an assistant professor at Howard University, Diarra was recruited by Caltech to work as the first African researcher in the Jet Propulsion Laboratory in collaboration with NASA. This role saw him significantly contribute to multiple NASA programs including the Mars Observer, Mars Pathfinder, the Magellan probe to Venus and the Galileo Spacecraft to Jupiter. He also went on to become director of education and public outreach for the Mars Exploration program run by NASA.
Dr. Diarra served as Chairman of Microsoft Africa, coaching managers on effective business models to accelerate African growth and industrialization. He has also served as goodwill ambassador for UNESCO, CEO of the African Virtual University, Vice-President of the UN's World Commission on the Ethics of Scientific Knowledge and Technology and the Founding President of the African Summit on Science and New Technologies.
In addition to his academic achievements, Dr. Diarra founded a laboratory in Mali dedicated to Solar energy and set up the Pathfinder foundation for education and development of female students in their pursuit of scientific education. His foundation has supported over 500 young African female graduates to study at some of the world's foremost scientific universities. He also implemented the Scientific and Technology Formation Centre in Africa/Mali project, to aid the transfer of knowledge and skills required to solve problems unique to Africa. For all his efforts, Dr. Diarra received the African Lifetime Achievement Award in 1998 and was voted among the 100 leading Africans of the 21st Century.
Sign up for our free newsletter and stay informed